SWANSEA THRIVE

Your Online Guide to the Best Local Businesses in the Swansea Area
With a vibrant year round business community led by a diverse set of owners and managers, you are sure to find a local business listed on Swansea Thrive to meet your needs.
So, our name represents more than just a list of businesses.
Swansea Thrive is a call to action for businesses, residents, organisations, and tourists to support out local economy and community.
When you shop at a local independently owned business:
68% of every pound gets reinvested in the community.
Help us celebrate Swansea and the surrounding area's community and culture by shopping at locally owned businesses.
---
MEET OUR TEAM
---
Founder - Steve Brown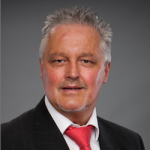 Steve Brown has worked in Swansea all his life starting with a career in Ford Motor Company before joining the retail industry at age 25 when he went on to manage 16 retail shops in South Wales.
He then spent 8 years in financial services before returning to Ford Motor Company as a supervisor. During this second period at Ford Motor Company he also ran and operated two coffee shops in Swansea.
Since 2007 Steve has spent his time building his online marketing businesses including building an online shop selling imported jewellery directly to the market in the USA with a turnover in year 2 of £230k. This business was solely driven by Facebook advertising.
His speciality is working with local business owners helping them achieve their goals through effective online marketing, targeting local customers through all the digital platforms available today to any local business.